#GivingTuesday is a global day of giving and unity that will take place on December 1, 2020 as an opportunity to help those who need it, especially after this difficult year.
At a time of pandemic and heightened suffering, kind deeds are what bring people of all races, faiths, and cultures together. Giving service, be it financial or otherwise, also helps fight feelings of isolation and powerlessness in ourselves.
Along with individuals and organizations across the globe, Viticus Group is participating in #GivingTuesday to do our part in helping human and animal patients and helping mitigate the economic effects of COVID-19. This is your chance to help, too!
As a nonprofit organization that provides continuing education to animal and human medical professionals, Viticus Group understands what healthcare providers need to be successful now and in the future.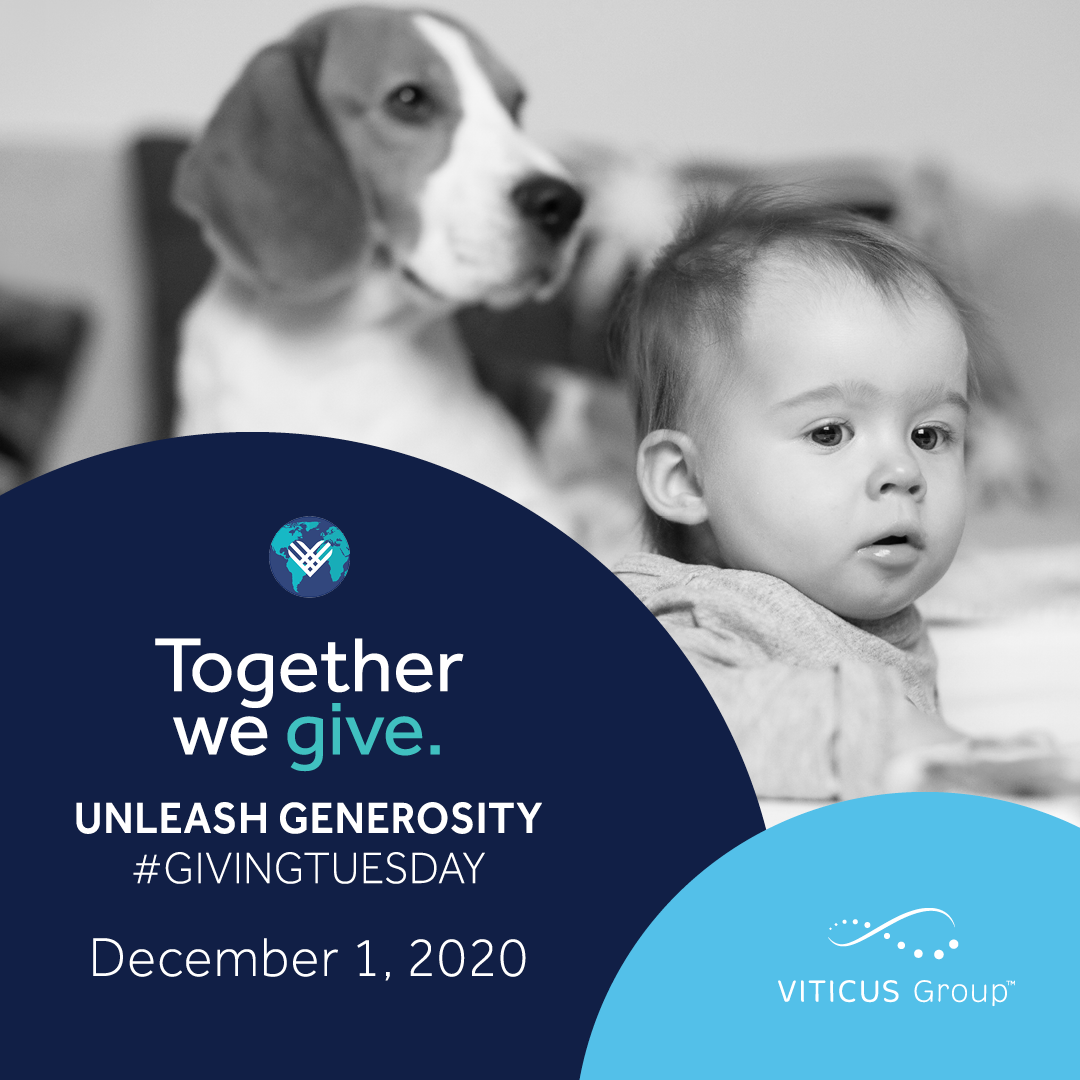 Ways to Gi
ve
Here's a quick reference for easy ways to join the effort.
#1: Donate from Viticus Group's Website
This link will bring you to a page where you can choose a donation amount button with different payment options.

You can also find the link to donate when you go to viticusgroup.org.
#2: Mail in a Donation
Mail your check to Viticus Group at 2425 E. Oquendo Road Las Vegas, NV 89120.
#3: Give an Act of Kindness
With your donation, we can continue to utilize our resources to empower medical professionals with advanced skills and techniques to confidently serve their communities and provide the necessary training
to respond to the next global medical crises.
Learn More!
See our Giving Tuesday page to learn about the campaign and ways to help.
Subscribe to our YouTube channel or check out our Resource Library full of great podcasts, videos, and digital downloads!
Disclaimer
Content may contain advertising and sponsorships. Advertisers and sponsors are responsible for ensuring that material submitted for inclusion is accurate and complies with applicable laws. We are not responsible for the illegality of any error, inaccuracy, or problem in the advertiser's or sponsor's materials.
Advertising material and/or opinions are not are not a reflection on Viticus Group.