When it comes to beef production, Beef Quality Assurance (BQA) is the trusted source of guidance for animal welfare as well as providing the highest-quality and safest beef possible.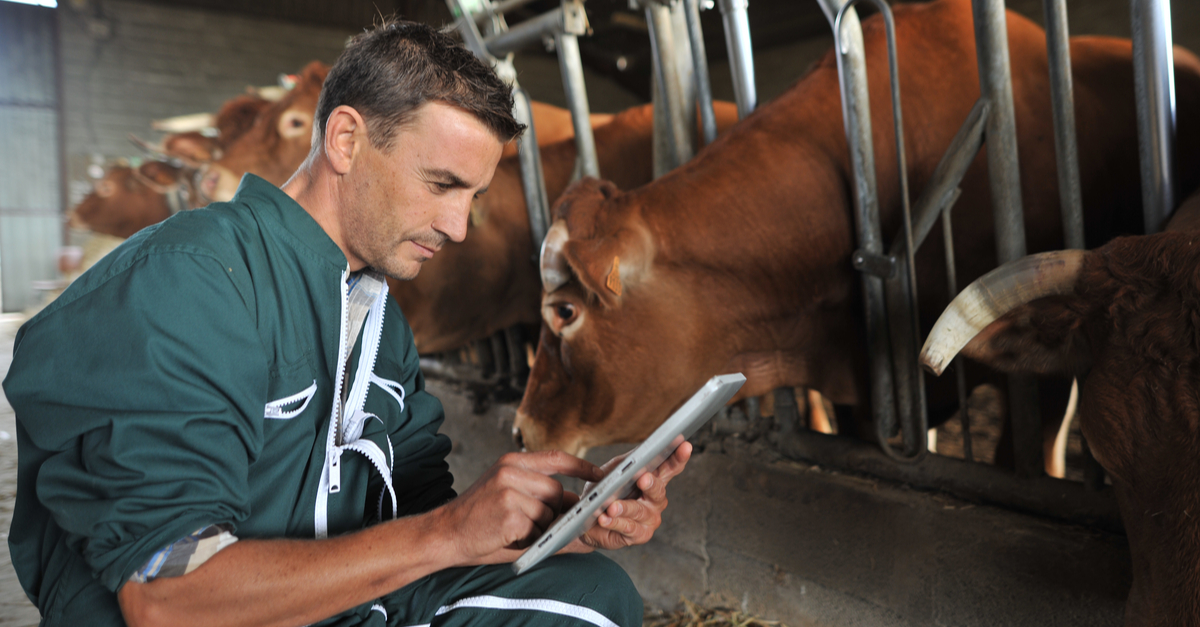 One of my passions in veterinary medicine is Beef Quality Assurance (BQA). BQA is a program that guides the veterinary profession and the cattle industry in doing the right thing the first time, every time.
So what does BQA encompass? Everything that happens from conception to the consumer!
It covers such things as how to administer animal health products so that the muscle tissue is not damaged, residue avoidance, antibiotic stewardship, disease prevention, and nutritional management. Disease prevention is strongly emphasized in an effort to reduce antibiotic use and to improve animal welfare.
The goal is to use animal health products responsibly, to feed cattle optimally (not too fat and not too skinny), and to use genetic selection and sound animal husbandry practices to provide the highest quality and safest beef possible.
Cattle Handling with BQA
Proper cattle handling is another cornerstone of BQA. If cattle are mishandled, they experience emotional and physical stress just as we do.
BQA provides guidance for low-stress cattle handling and sets standards for the way cattle are managed in animal health programs, such as working cattle through a chute for vaccinations, pregnancy checking, artificial insemination, and parasite control as well as standards for living conditions, marketing, and transportation of cattle.
The BQA program has developed in-depth, highly recognized training programs that are available for face-to-face training as well as online.
Stockmanship training has recently been introduced as a part of BQA. Live, hands-on programs on low-stress handling of cattle on horseback or on foot have been presented to producers and veterinarians across the nation.
Through the cooperation of producers, veterinarians, trade organizations, and university experts, people working with livestock can earn BQA certification through local meetings or online (BQA.org).
The Right Way Is the Only Way
The overwhelming majority of beef production today is done by people that are BQA certified. Beef processing companies require that over 90% of their cattle supply be accessed from BQA-certified feedyards.
The mantra is "the right way is the only way." Veterinarians and producers are working together to make the beef industry more modern and transparent.
Resources are available for consumers to learn more about cattle production, such as beefitswhatsfordinner.com. On that website, visitors can learn firsthand how cattle are raised in today's environment.
Improvements in Beef Production
I have volunteered my time to work with the BQA programs for over 25 years, and recently chaired the national BQA Advisory Group for a two-year term.
As I reflect back over my time in the veterinary profession, the improvements in cattle handling and beef production during this time period have been dramatic. All of this has been accomplished through industry initiatives, and not through government mandates.
This speaks well for our profession and the nation's beef producers, who truly believe that "the right way is the only way."
Learn More!
Check out the new courses coming up in 2020 WVC Academy, taught by experts in state-of-the-art lab facilities!
Disclaimer
Content may contain advertising and sponsorships. Advertisers and sponsors are responsible for ensuring that material submitted for inclusion is accurate and complies with applicable laws. We are not responsible for the illegality of any error, inaccuracy, or problem in the advertiser's or sponsor's materials.
Advertising material and/or opinions are not a reflection on Viticus Group.