We all have a story—decisions, motivations, experiences, and maybe a little bit of luck that makes us who we are. As the veterinary class of 2022 prepares to go out into the workforce and make a difference in the lives of animals and their owners, we got to know some of their stories that led them to this great profession.
Viticus Group is about to hold the Dr. Jack Walther Recent Graduate Boot Camp event for 24 deserving graduates. The participating veterinarians won a scholarship for a free hands-on continuing education experience at the Viticus Center. We asked them how they decided to become a veterinarian, what excites them about the profession, and the thing they love most about their job.
We pay tribute to the newest generation of veterinarians' dedication and love for veterinary medicine. These new grads are the future of the industry, and the future is surely in good hands.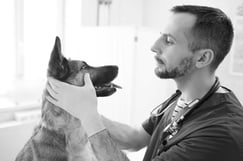 Why They Wanted to Become a Veterinarian
A common thread among answer submissions was experiences they had with animals and veterinarians as kids. Caitlin, when she was eight years old, took her dog to the veterinarian after the dog hadn't been eating for a while. The huge difference the
veterinarian made in her family's life motivated her to study veterinary medicine.
For another scholarship recipient, the lightbulb moment came while horseback riding with her father. Another grew up on a pig farm with countless rewarding experiences of caring for animals. One saw a surgery performed on a dog on TV and decided that she wanted to do that one day.
Megan knew she was meant to save animals when her young horse Gracie experienced a choking episode. The veterinarian came and dislodged the obstruction, and Megan could see that the horse gained immediate relief.
Lesson learned: Take note when children come into the clinic—you never know what positive influence you'll have! It's the best kind of recruitment there is.
"I immediately knew I was meant to save animals." - Dr. Megan Goldman
What Excites Them the Most About Veterinary Medicine
So, what excites the youngest generation of veterinarians about their field? Of our 24-veterinarian sample size, a common answer was supporting veterinary professionals' mental health and work-life balance.
Another popular topic that excites these young veterinarians is new research and new technology helping improve diagnostics, surgeries, and, in turn, patient quality of life. One veterinarian is motivated by advancements in our understanding and treatment of cancer. Finding new solutions to old problems is fulfilling!
Others speak to the progression of pain management solutions and preventative care becoming the norm. As more people prioritize their animal's health, things like regular preventative dental care will lead to less chronic disease.
Look forward to these topics perhaps becoming more of a focus as these veterinarians start making their mark in the industry.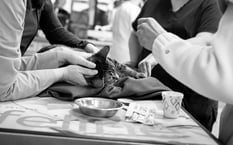 Their Favorite Part About the Job
Being the cause of changing helplessness to hopefulness is a pretty great job to have, right? Young veterinarians everywhere are excited to be there for animals and their owners when they need them most.
Katherine says her favorite part about her job is recheck visits. "It's either a party and an exciting improvement or the medical puzzle gets even more interesting. Figuring out the right number of adjustments becomes so intriguing."
Others love rechecks after a surgery to see the patient back to normal again and to see the love between the animal and their caregiver. The rewarding experience of helping a client and a patient is unmatched.
From internal medicine and surgery to pain management and pharmacology, the wide range of interests in this small group of new grads is encouraging. The diversity and enthusiasm will serve patients well!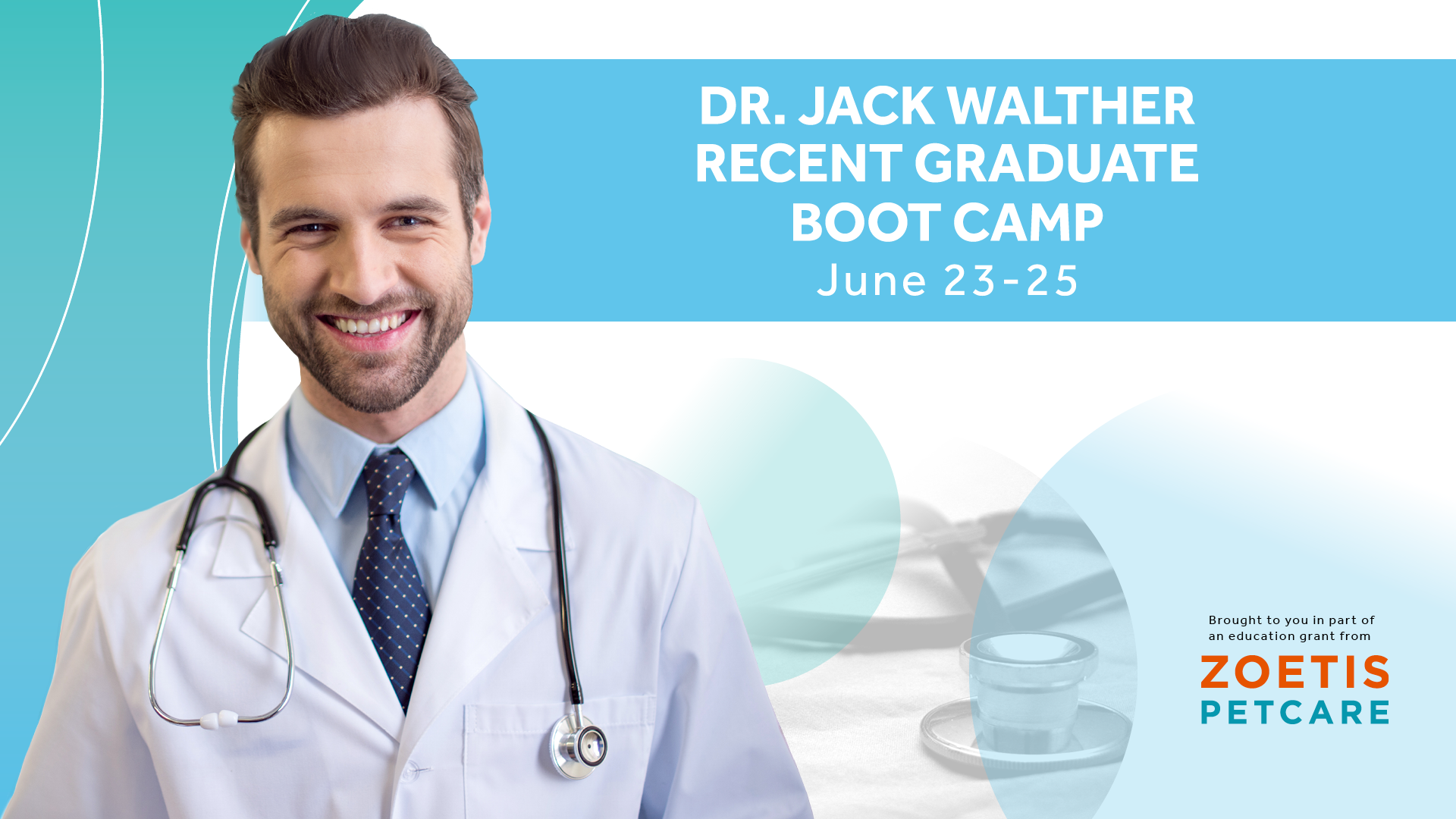 Congratulations to the scholarship recipients of the Dr. Jack Walther Recent Graduate Boot Camp and to all the veterinary graduates of 2022!
Learn more about the Dr. Jack Walther Recent Graduate Boot Camp and this year's winners:
Disclaimer
Content may contain advertising and sponsorships. Advertisers and sponsors are responsible for ensuring that material submitted for inclusion is accurate and complies with applicable laws. We are not responsible for the illegality of any error, inaccuracy, or problem in the advertiser's or sponsor's materials.
Advertising material and/or opinions are not a reflection on Viticus Group.