As we get ready for the Viticus Veterinary Summit, we look forward to the in-person, year-round WVC Academy courses Viticus Group is known for, as well as the WVC 93rd Annual Conference in September that will be in person with optional virtual components.
When it comes to veterinary CE, the Viticus Center is unique for how well its hands-on approach to education improves the way veterinary professionals care for patients.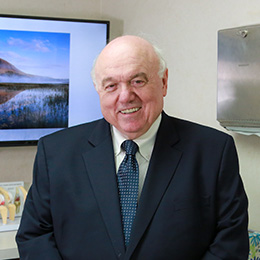 Dr. James E. Nave, a highly respected mentor and leader in the Nevada veterinary community, has come and sent his team members to courses at the Viticus Center for years. The WVC Annual Conference dedicated its 75th Diamond Jubilee meeting in 2003 to Dr. Nave for his untiring devotion to his profession. He is credited with helping mold the conference into one of the world's finest continuing education opportunities.
We talked to Dr. Nave about his experience with CE at the Viticus Center, and here's what he had to say:
Q: What is the value of using the Viticus Center for hands-on training of your personnel?
A: In my opinion, hands-on interactive training is the best way to really learn. In working with the National Commission on Veterinary Economic Issues (NCVEI), I learned that that is the way to really teach if you want. The Viticus Center is the best facility in the world for this type of training.
Q: How important are the intensive courses that your personnel attend to the success of their hospitals?
A: My group has gone to almost all of the courses at Viticus Group. In every case, my doctors have reported to me that they gain knowledge and skills that helped them immediately. Our doctors have varied interests so being able to choose their education experience improves morale and skill levels.
Q: What is the return on your investment when employees attend training with the Viticus Group?
A: Before the Viticus Center, I used to look at CE as a contract obligation I had to fulfill. Now that we train at the Viticus Center, I call it a profit center. Whenever our doctors go there, within a week the doctors are doing things that more than pay for the cost of the course. I no longer think of CE as an obligation.
Q: Viticus Group has been training veterinary professionals for many years with hands-on experiences. What sets this training apart from others?
A: The facilities and equipment are better suited for this type of training than any place I know. What really sets them apart is the staff. They know how to get things done in a first-class manner. They treat everyone with respect and professionalism.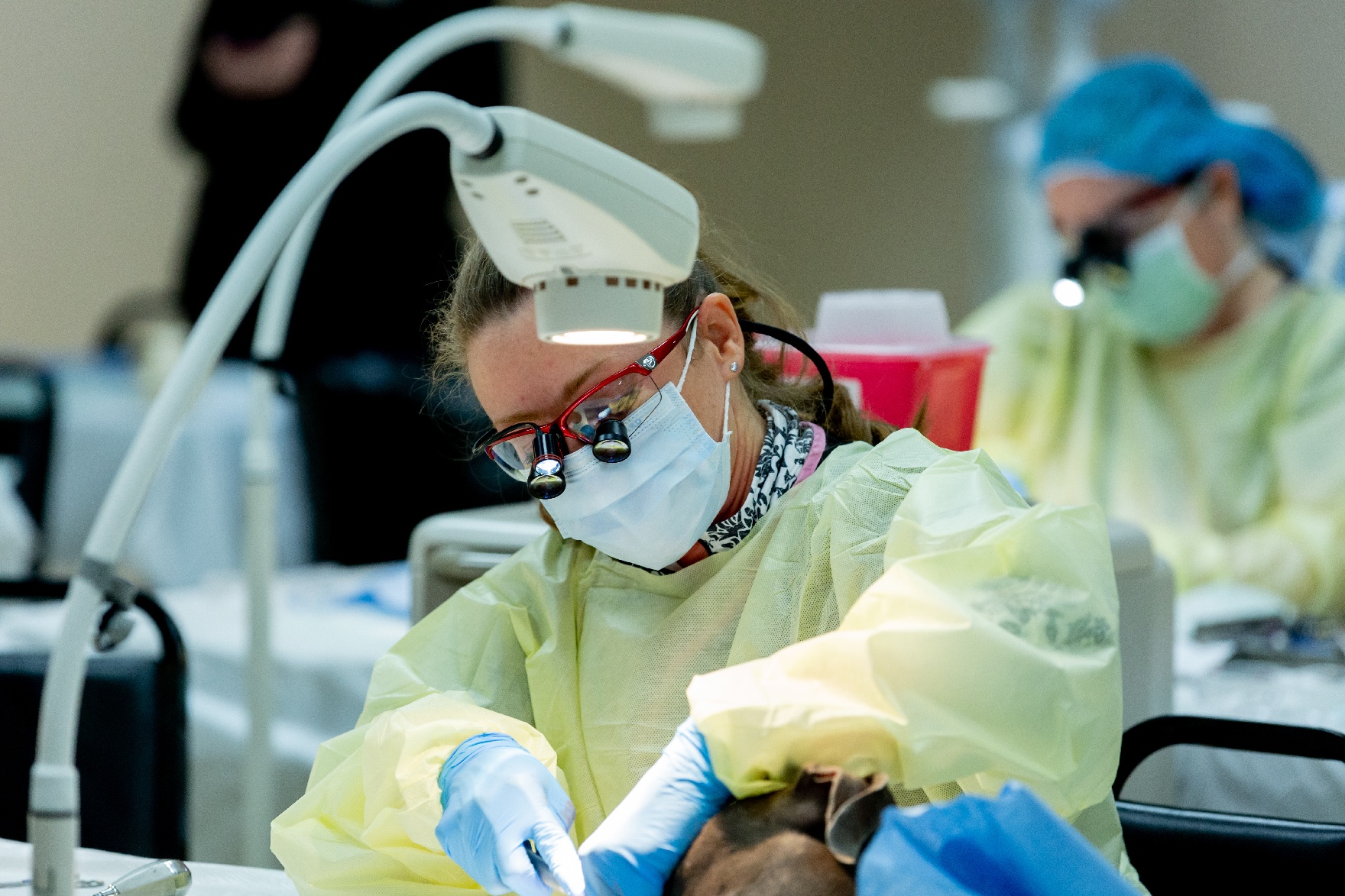 Q: Would you like to share anything else?
A: I can only speak for my group, but I know we are better veterinarians because of the Viticus Center, and I know we give higher levels of patient care. We are able to do things that we would have to refer if the Viticus Center wasn't there.
Viticus Veterinary Summit
We recognize that not everyone is able to travel to Las Vegas to get high-quality CE, especially during a pandemic. That's why we created the first-ever Viticus Veterinary Summit, a virtual 3-day event with CE sessions by top experts, companies, and fun networking opportunities. It'll be almost like being here at the Viticus Center, but you can do it anywhere, at any time!
Learn more about the summit and sign up fast, because we're only a couple weeks away - it runs from Feb. 16-18th.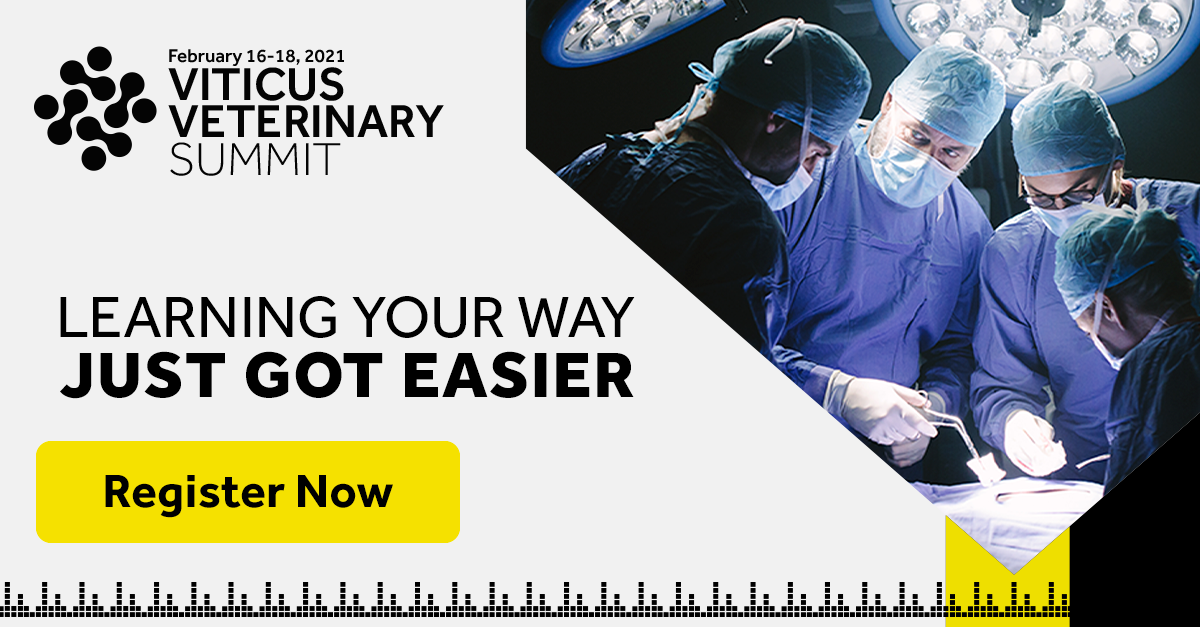 Learn More!
Subscribe to our YouTube channel or check out our Resource Library full of great podcasts, videos, and digital downloads!
Disclaimer
Content may contain advertising and sponsorships. Advertisers and sponsors are responsible for ensuring that material submitted for inclusion is accurate and complies with applicable laws. We are not responsible for the illegality of any error, inaccuracy, or problem in the advertiser's or sponsor's materials.
Advertising material and/or opinions are not a reflection on Viticus Group.