This year's leading veterinary conference in September is a hybrid event with new virtual components and constantly updating safety features. Stay in the know!
We are so looking forward to gathering with the veterinary community again to bring back the education, interaction, and exhibit hall people love about the conference with added online content and enhanced safety features.
"After scheduling the conference in September to ensure it would be safe to gather, we're so happy to be together again. What our team is doing to expand the accessibility and safety features of a hybrid conference while still providing the high-quality educational experience is exciting. We want to give people the options and confidence they deserve when they trust us with their education."

-Andrea Davis, Viticus Group CEO

You Can Register Now!
Registration is open for the Dr. Jon R. Pennell WVC 93rd Annual Conference, taking place at the Mandalay Bay Convention Center in Las Vegas, Nevada, on September 6-9, 2021.

This year's conference will have 800+ hours of CE available, where individuals can receive up to 37 CE hours over the four days. The conference will also continue to have the oh-so-popular hands-on laboratory sessions at the Viticus Center—Oquendo Campus, minutes away from the convention center.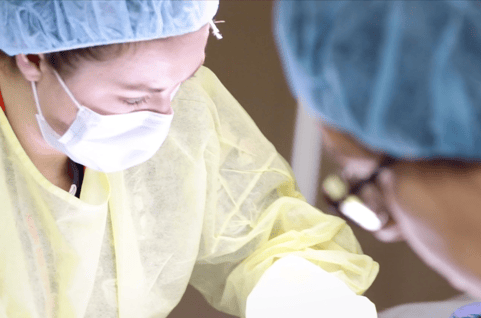 There are 3 key things everyone should know about this upcoming conference as you make the decision to register:
#1 Vegas Is Back, Baby!
On April 13, the Nevada governor announced that all Nevada businesses are going back to 100% capacity by June 1st. Masks will still be in place along with other necessary precautions; however, this is great news because it guarantees our ability to host a large conference in September.
Our governor has been incredibly conservative in lifting restrictions, so making this decision speaks to the confidence our health officials have in safely hosting large events again in Las Vegas. As an organization, we continue to be overly vigilant every step of the way to ensure safety for our team and participants.
#2 Going Hybrid: In-Person & Virtual Options
This conference will be the first hybrid event in Viticus Group's history, and it'll be the first large veterinary conference people will be able to physically attend in 2021. When you register, you'll have two options: in-person registration or virtual registration.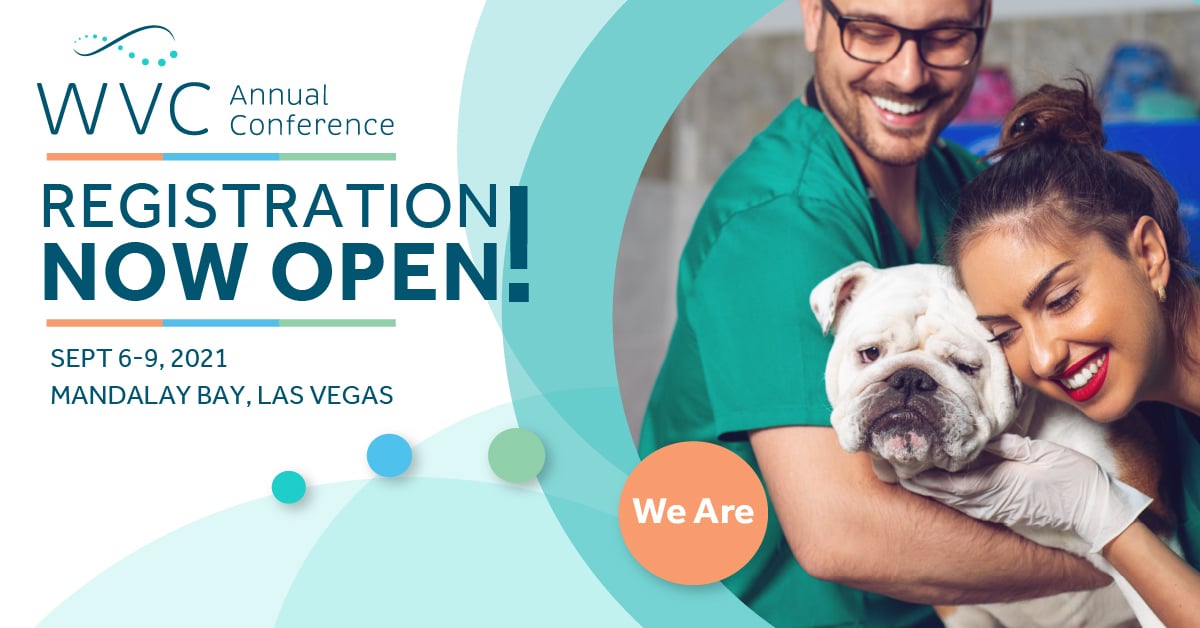 Participants can choose to take part in the advantages of hands-on CE, networking, and entertainment while adhering to health guidelines, and others can access content and the exhibit hall from anywhere through an easy-to-use virtual platform. In-person attendees will have additional educational content available to them online as well.
#3 Pricing & Zero Cancellation Fees
Yes, you're reading that right. There are ZERO cancellation fees for registration, meaning that you can register now to lock in the best price knowing that you'll get a full refund if your plans change. If you're worried about the commitment - it's risk-free!
Pricing for the conference features significant discounts to early registrants, with prices increasing as the date approaches. With no cancellation fees, you can register now and enjoy lower rates. Early-bird pricing ends on April 30th, so get to it!
To register for the conference or see more details, visit viticusgroup.org/wvc-conference. Or, just click the button below:
Learn More!
Check out the new courses coming up in 2021 WVC Academy, taught by experts in state-of-the-art lab facilities!
Disclaimer
Content may contain advertising and sponsorships. Advertisers and sponsors are responsible for ensuring that material submitted for inclusion is accurate and complies with applicable laws. We are not responsible for the illegality of any error, inaccuracy, or problem in the advertiser's or sponsor's materials.
Advertising material and/or opinions are not a reflection on Viticus Group.