Here's the scoop on this one-stop-shop for veterinary and human health professionals and why you should know about it.
Our Legacy
Back in 1928, a small group of veterinarians gathered in a meeting designed to help share knowledge, elevate care, and inspire each other to new heights.
After several years of improving the industry, this annual meeting became a veterinary conference that offered CE as well as a show of the latest veterinary products and services. It was called Western Veterinary Conference.
Flash forward to 2019, and WVC is hosting thousands of veterinary professionals every year in top-notch clinical learning facilities. The Annual Conference is the most influential veterinary conference in the world. The high-quality training and convenience have also attracted members of the human medical field, leading WVC to expand the mission to enhance the lives of humans as well as animals.
CEO Andrea Davis says, "We are so proud to say that Viticus Group is the largest free-standing combined animal and human health hands-on training and continuing education organization in the world!"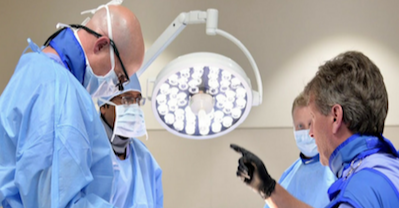 Why Viticus Group?
As you can tell, this nonprofit organization is more than a veterinary conference. We needed an identity that incorporated everything we are, from year-round continuing education and human health events to a full in-house catering service and modern medical meeting space.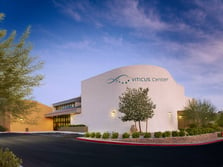 Our famous Oquendo Campus (formerly Oquendo Center) opened in 2009. This large, turnkey training facility quickly grew in reputation and national recognition as a one-of-a-kind learning environment. After purchasing the ultra-modern and versatile Eastern Campus in 2019, we were able to significantly expand the amount of year-round CE (Academy) courses and host multiple veterinary and human medical labs at the same time. From there, the Viticus Group brand was born. Viticus Group speaks to the power and promise of an organization focused on moving into the future of continuing education for all medical professionals.
Tell Me About It
"Medicus" is Latin for doctor, and "vita" is Latin for life. Combining those words to create Viticus represents our dedication to healthcare professionals, both veterinary and human, and our mission to improve the quality of life of humans and animals everywhere through the medical education we offer.
The logo mark explores the symbolism of infinity. Within the infinity symbol, the circles are a simple representation of the double helix (DNA), which signifies life. The infinity symbol represents consistency, duality, and empowerment. Viticus Group embodies these characteristics with the quality of their services, the multiple lives they represent—animal and human—and the continuing education we provide.
What Does Viticus Group Do?
The short answer to this question is that Viticus Group is the leading source of continuing education and in-depth learning opportunities for veterinary and human health professionals. Obviously, that summation entails quite a lot.
Continuing Education
As a certified provider of veterinary continuing education (CE), our experienced education staff plan content and bring expert instructors to the Viticus Center to create the most innovative, in-demand courses possible. These courses range widely in topics, audiences, and settings (hands-on, lecture, or both). Year-round veterinary continuing education courses are part of what we call WVC Academy.
On the human health side, we are certified providers of continuing medical education (CME), accredited by the Accreditation Council for Continuing Medical Education (ACCME). That makes us only one of five ACCME-accredited providers in the state of Nevada.
Apart from our self-generated continuing education courses, we also host conferences, medical meetings, and other training events from other organizations. If a company wants to train medical professionals on a new tool or product, for example, they come to the Viticus Center for the customizable space, accommodations, and our veterinary/bioskills team to execute a perfect training event.
We also host groups like the K9 Medic team who train working K9 partners on emergency medical techniques for the unfortunate circumstance of an injured K9 in the field of duty. These training events have saved many working dogs' lives in the Las Vegas area.
WVC Annual Conference
Every year, thousands of veterinary professionals gather in Las Vegas for the WVC Annual Conference. Participants have the opportunity to attend all the scientific sessions they could want, interact with hundreds of exhibiting companies, and network with colleagues from all over the world.
The WVC Annual Conference is Viticus Group's flagship event, and it gets better every year.

An All-Inclusive Experience
Viticus Group doesn't just stop there at high-quality continuing education and cutting-edge facilities. Due to the large number of clinical lab stations, the customizable space, and our excellent staff and services, people want to come back every year.
We save you time and money by integrating audiovisual equipment and complimentary Wi-Fi throughout the Viticus Center; we have on-site catering services for whatever food and drink needs you have; we provide a fleet of transportation services for our guests, including a bus, passenger van, sprinter, and Suburban SUV. We also have special rates with nearby hotels for any group coming to the Viticus Center.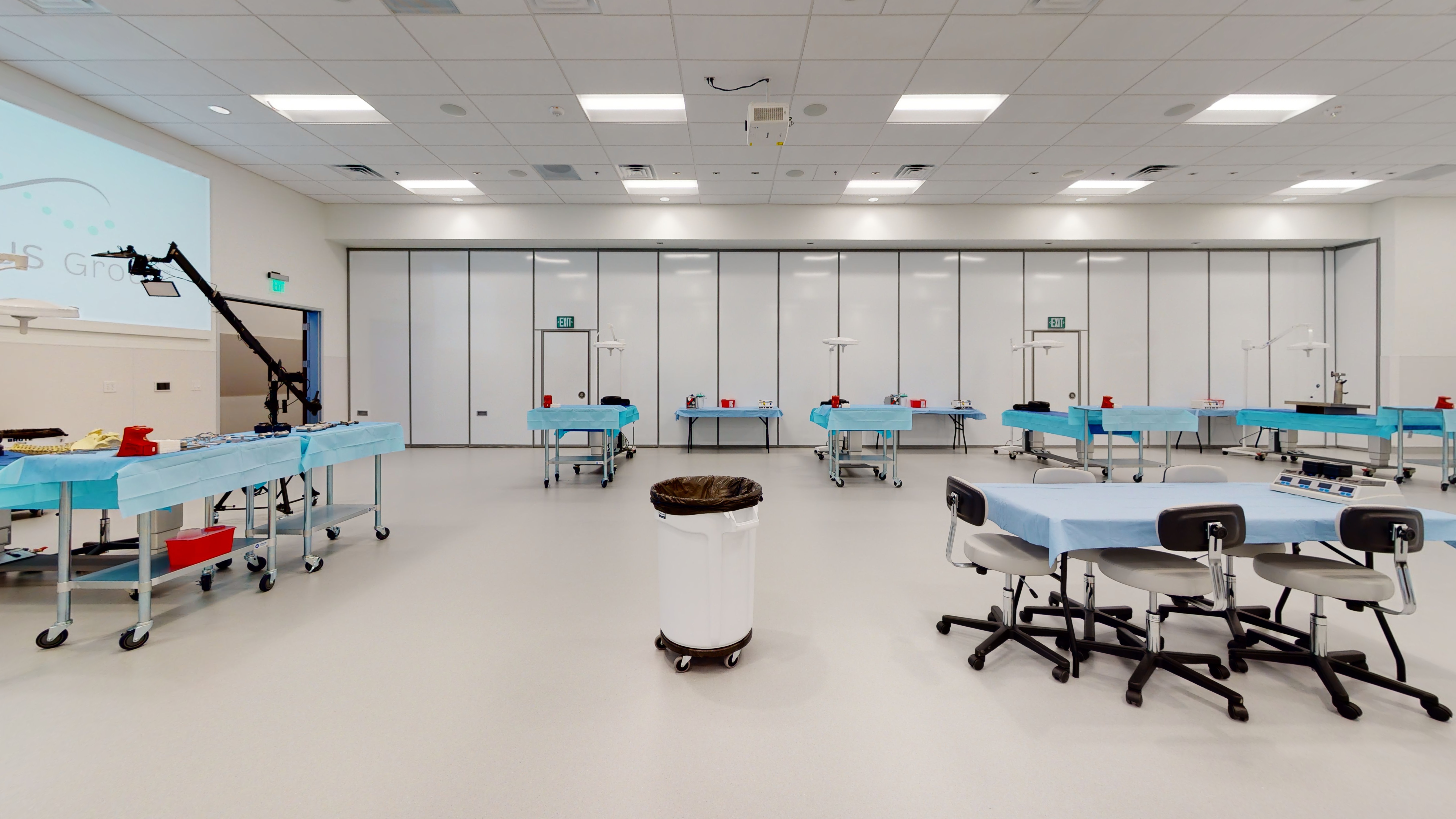 You want more, you say? Along with all the advanced medical technology and equipment we have available, our veterinary or bioskills staff professionally set up and execute the event. They receive and assemble training equipment, clean and disinfect lab instruments in our Getinge washer that can fit 40 instrument carts, and handle all aspects of procuring and positioning tissue specimens.
When it comes to medical education and events, Viticus Group is the one-stop-shop, as you can see.
Moving Forward
That small group of veterinarians that gathered in 1928 could never have imagined what the organization would become. The goals and values that motivated them to elevate their care through collaboration and education are the same that motivate us today. All in all, that's who Viticus Group is.
We know that at the heart of medical care are the professionals who want to provide compassionate service using the most advanced techniques and specialized skills. We believe fostering the next generation of professionals and experts is critical to improving patient outcomes around the world.
Learn More!
Check out the new courses coming up in WVC Academy or contact us to book a spot for your next event.
Disclaimer
Content may contain advertising and sponsorships. Advertisers and sponsors are responsible for ensuring that material submitted for inclusion is accurate and complies with applicable laws. We are not responsible for the illegality of any error, inaccuracy, or problem in the advertiser's or sponsor's materials.
Advertising material and/or opinions are not are not a reflection on Viticus Group.