Viticus Group and Medtronic celebrated the first ever hands-on training event held in the new building, the Viticus Center—Eastern Campus!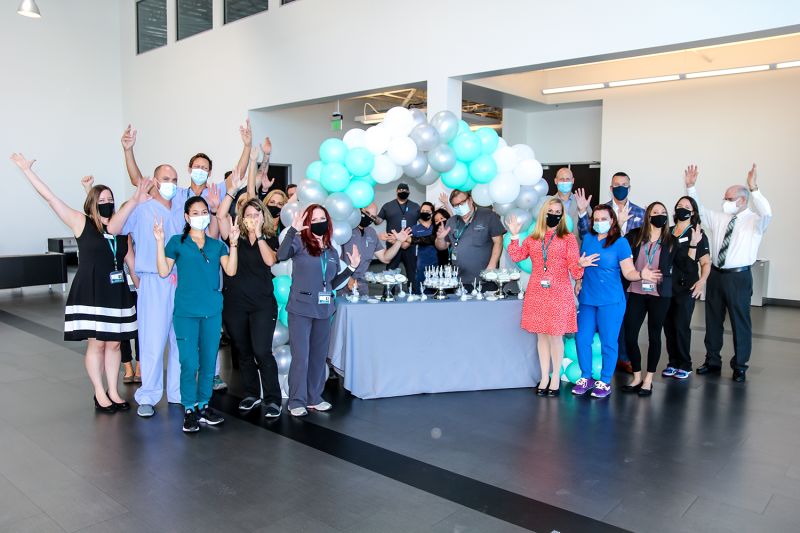 Both Viticus Group and Medtronic had a reason to celebrate this October. The first-ever Mazor Roadshow, a unique training event that highlights the Mazor X Stealth Robotic Guidance System for Spinal Surgery, decided to kick off its national tour right here in Las Vegas at the new Eastern Campus. This also marked the first-ever human health event held at the new campus of the Viticus Center.
Dr. Richard Chua, the neurosurgeon demonstrating the cutting-edge equipment during the event, spoke highly both of the laboratory space at the Eastern Campus and the Viticus Group logistics staff in the video interview below:
What Is the Mazor X Stealth Robotic Guidance System?
The O-armTM system is an intraoperative 2D/3D imaging system that is designed to meet the workflow demands of the surgical environment. It can be used in variety of procedures including spine, cranial, and orthopedics.
According to the Medtronic team organizing their traveling roadshow, this tool is incredibly helpful because it allows surgeons to: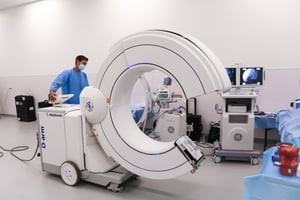 Use minimally invasive techniques

Increase accuracy for pedicle scre

w placement compared to non-navigated methods

Potentially reduce the rate of surgical revision compared to non-navigated methods

Give surgeons additional imaging information to help them make informed decisions during surgery

Provide surgeons with real-time images before, during and post-procedure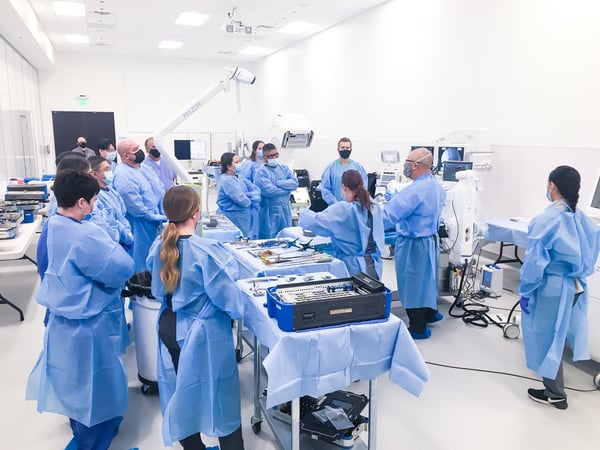 The event was a success, as surgeons from Las Vegas and the surrounding Nevada area gathered to learn and witness the capabilities of Medtronic's newest surgical guidance system.
As we celebrate the Eastern Campus's first lab and tip our hats to Metronic's inaugural Mazor Roadshow, we look forward to many more!
Learn More!
Subscribe to our YouTube channel or check out our Resource Library full of great podcasts, videos, and digital downloads!
Disclaimer
Content may contain advertising and sponsorships. Advertisers and sponsors are responsible for ensuring that material submitted for inclusion is accurate and complies with applicable laws. We are not responsible for the illegality of any error, inaccuracy, or problem in the advertiser's or sponsor's materials.
Advertising material and/or opinions are not a reflection on Viticus Group.