As the conflict in Ukraine rages on, we mourn the loss of life and significant damage to Ukrainian infrastructure. Assaults and disruptions to health care institutions and supply chains exacerbate the medical need in Ukraine caused by the reality of war.
Last month, the World Health Organization confirmed at least 16 attacks on health services in Ukraine. Due to military operations, hospitals struggle to treat the wounded with decreasing access to distributors and stockpiles. It is estimated that approximately 18 million people are affected, of which 6.7 million are internally displaced. Consequently, one of the most urgent challenges continues to be medical supply shortages.
For instance, NBC News reports that the Ukrainian military has requested as many as 300 tourniquets at a time, while they have only received five.
For members of the Las Vegas community, especially those who work in the health care sphere, there are tangible ways to help those suffering from across the world. Viticus Group is collaborating with MedGlobal and Dr. Linda Halderman, a surgeon in the Las Vegas area, in MedGlobal's project to collect much-needed medical supplies, equipment, and medication to be shipped through Poland and distributed in Ukraine.
"We found out about this need through the Clark County Medical Society," says Andrea Davis, chief executive officer at Viticus Group. "We immediately knew we wanted to be a part of this amazing effort to help save lives in such an impactful way. I want to personally thank those who have donated so far and encourage others to do what you can, even if it seems small."
Viticus Group is a nonprofit organization based in Las Vegas, Nevada, that provides hands-on continuing education opportunities to physicians and veterinary professionals. MedGlobal is a US-based nonprofit humanitarian organization working to serve vulnerable communities worldwide by providing free and sustainable healthcare and healthcare training.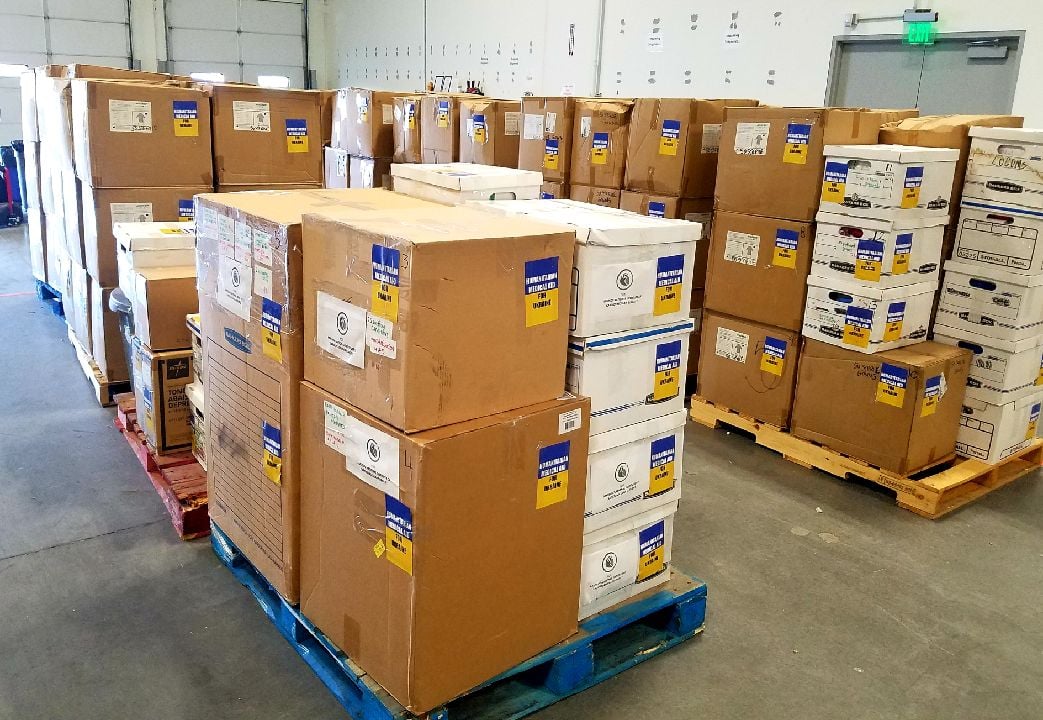 Organizers encourage all who can donate to drop off supplies at the Viticus Group warehouse on 5810 S. Eastern Ave. in Las Vegas (enter on Russell Rd.). Donations are being accepted Monday–Thursday, 8:00 am–1:00 pm. The following supply items and medications are requested:
New, unopened medical supplies with an expiration date no older than 2021

Sealed nonprescription and prescription medication with at least seven months until expiration (non-narcotic, not requiring refrigeration)

First-aid, trauma, and injury care items

Please do not include clothing, household items, or personal hygiene items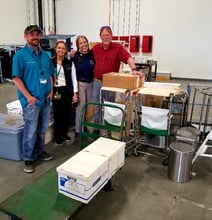 Viticus Group has already received several large shipments from the University
Medical Center of Southern Nevada (UMC), the Clark County Department of Emergency Preparedness, Valley Health System, and several private physician practices.
The grim reality is that lives are currently being lost due to a lack of basic medical equipment like tourniquets and first aid. The smallest donation can be the difference between life and death; for the people whose homeland is being devastated, it can be the difference between anguish and hope.
For questions or to request a list of preferred items, please contact SupplyUkraineMission@gmail.com